How to Meet Transgender Friends or Lovers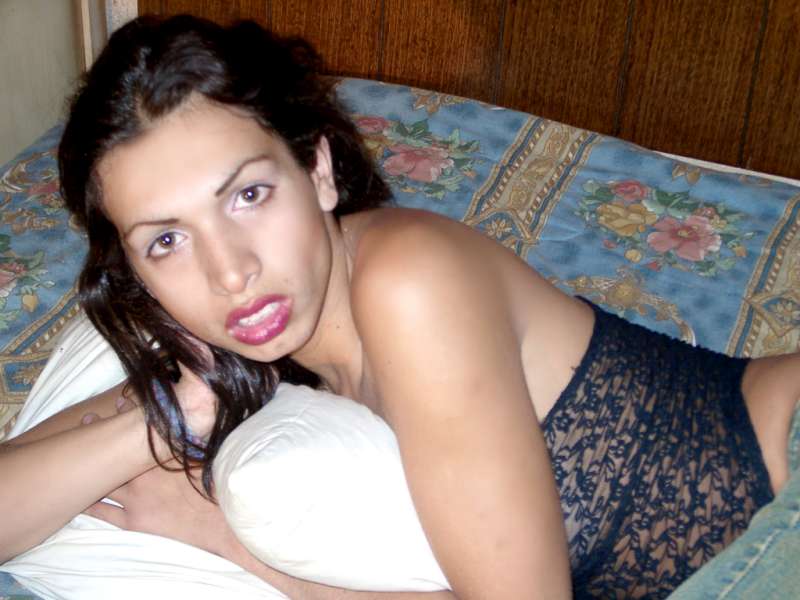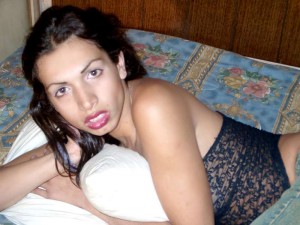 If you would like to meet transgender folks, your dream T-Girl could be anywhere. She could be in a chat room looking for someone like you, or she could be out shopping for a new dress, ready to go to the same nightclub you intend on going to later. The fact is, we never know where and how we will meet the person of our dreams.
The trick is to get out there so you'll be noticed, and be prepared because you just never know when you'll meet a transgender friend!
Transgender Chat Rooms
Come spend a little time in our friendly transgender chat room and social networking site for the trans community and friends. Everyone is welcome so come on in and meet some new transgender friends.
Transgender chat rooms are one place to meet T-Girls and admirers. We participate in an active transgender chat room powered by TGGuide.com. It is moderated so make sure you read the rules (see below). The transgender chat attracts T-Girls and admirers from every part of the planet and this gives you a much better opportunity to meet someone online. Although, remember the warning: All that glitters isn't gold. You might not want to travel too far to meet someone and as the Internet is global you could end up falling for a T-Girl who is thousands of miles away. A good chat can be informative and a really fun experience. You can learn a lot just by sitting back and watching, and engaging the T-Girls in the chat room. A politely worded question can help answer any questions you might have and prepare you to meet a special transgender friend for fun or romance.

Transgender Nightclubs and Bars
Transgender nightclubs are one of the most obvious and best places to head if you want to meet a T-Girl friend in person. Many smaller cities won't have their own nightclub specifically geared toward the transgender community, but you might find a LGBT club where there is a whole selection of people from the transgender community gathering for a fun evening. In the larger cities, such as New York, San Francisco, Chicago and Seattle, you are more likely to find a larger community, owing to the sheer size of the area. The 'trans' population will naturally gravitate toward larger areas and there will be a huge list of clubs where you can start your search. Before you go to the club, remember to do some research, especially if you're a novice to the T-Girl community. First, make sure the club is in fact transgender friendly. A phone call in advance will let you know. You'll find virtually all staff at these clubs to be very friendly and forthcoming with information about their establishment. Next, find out if there are drag shows or special nights when T-Girls are more likely to come out. Before you head out, be sure you've read this guide and have learned enough to become engaged in a somewhat knowledgeable conversation with transgender folks you happen to meet.
There is a partial list of trans friendly clubs at TS4Play Trans Friendly Nightclubs. Call first. Transgender friendly nightclubs come and go quickly and it is impossible to keep such a list current. If you strike out with this list just go to Google and look up gay nightclubs in your area. Most will have web sites that will give you a good idea if they are transgender friendly or not. Otherwise you can just give them a call and ask.
---
NEW!

Transgender Chat and Social Network

TRANSGENDER COMMUNITY & SUPPORT: We have thousands of transgender community members and friends. Transgender chat is a great way to explore your place in the transgender community. Come join us in a safe, welcoming environment and meet new friends! We have chat rooms designed specifically for the transgender community and trans support rooms.

TRANSGENDER ADMIRERS: If you're an admirer or want to engage in naughty chat we have you covered too. Just sign up and look in the Transgender chat rooms list for adult-themed rooms just for you!

We've created a Transgender chat room and social network platform with something for everyone. We don't have a lot of chat rules but we need a few to be sure the chat flows smoothly. Please read through the chat rules and make sure you follow them. Join the conversations and get to know everyone. There are some great transgender folks and community friends who will be happy to chat with you. Click here to sign in or join transgender chat – it's always free!
Transgender Chat – You Must Agree To The Rules Stated Below
Transgender Chat Rules: The trans chat room is frequently monitored by moderators who may or may not identify themselves as staff members. You must abide by their instructions at all times. We try not to be overbearing but some simple rules are needed to ensure a sense of safety and a free flow of live chat.
1. You must be at least 18 years of age per the site rules.
2. Name calling, harassment, racism, bigotry, and general disrespect towards other chatters is not permitted.
3. Do not publicly or privately post any personally identifying information or private conversations.
4. Conversations involving politics and religion are allowed only in the Politics and Religion & Spirituality rooms, respectively.
5. Arguing with chat moderators is not permitted.
6. Please block members who cause problems or with whom you have personal issues.
7. Do not post Craigslist style ads in the lobbies. (eg. 24/looking for phone or cam fun. etc.) Use topic rooms for these kinds of chat requests.
8. Do not spam or flood the room.
9. Cybering in group/public chat is only allowed in the adult themed rooms.
---
Classified Ads for Escorts
A number of classified sites exist where transgender escorts advertise their services. If that's your thing that's fine, but be very careful. These sites may or may not be monitored for safety. Keep in mind that not all advertisements are genuine. When you look through the advertisements you must assess how 'real' they are before you answer them. Be aware that sex for money is illegal in most jurisdictions. If you're looking for an escort you may be ok, but if you're looking for sex you're on shaky legal ground. Be careful because many escorts may possess very undesirable traits such as drug use, criminal activity and sexually transmitted diseases. Please use extreme caution when using escort services.
Here are a few sites that accept transgender escort ads;
www.backpage.com | www.adultsearch.com | www.erostranssexuals.com
Transgender Dating Sites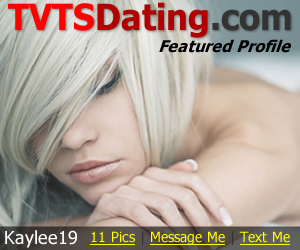 There are some transgender dating sites including TVTSDating.com and TrannyConnections.com that specialize in romantic connections between T-Girls and admirers. Most offer confidential messaging so you can maintain your privacy until you feel comfortable revealing your e-mail address or whatever personal information you wish. They usually provide chat rooms where you can join in existing chat sessions to chat with transgender members and admirers from all over the world. This is perhaps the best way to meet real T-Girls who want to meet you for the right reasons. It all depends what you want to find. If you're looking to meet transgender girls for a real one-on-one romantic connection this is a great way to go.
Some of the dating sites are more geared toward transgender sex hookups. If you're wanting to meet a friend with benefits – it's a good way to go. Tranny Connections is one such site. I recommend that you take advantage of the free join offer. Take a look around at the T-Girls in your area. Are there any that interest you? Does the site seem to have a lot of members within driving distance of your location? Bear in mind that you may have to search in a major metropolitan area for the best selection of T-Girls, but you might get lucky in any area. Give it a try and see what you find. Just be careful — most advertisers are wonderful T-Girls but a few will be escorts, drug users or criminals, and can possibly have sexually transmitted diseases. There are also the scammers to beware of. Do I need to tell you to never, ever send money or gifts to someone you've just met online? Don't let anyone take advantage of you!
It's a great idea to place your own personal ad and state what you are looking for. Be honest and true to the person you are. It cannot be stressed enough that good language and excellent grammar is a must. You will see that written on plenty of sites offering advice on this subject and it is a most true statement. Make a mental note that T-Girls are generally intelligent and educated beings who can read and write and decipher the trash from the genuine. Your personal ad should state who you are, what you like and dislike, hobbies and interests, where you are located and should also include some up-to-date photographs of you in fun, relaxed and social situations. It is really important that you put photos of yourself in various social situations. Photos of you enjoying your favorite pastimes are a great way to show your interesting side.
Don't include your real name, phone number, e-mail address or any other personally identifying information in your personal ad. Wait until you have made contact with a T-Girl who you find interesting and spend a little time getting to know each other. Once you feel comfortable you can exchange phone numbers and take it from there.
Here are some Transgender Dating Sites that offer free trial memberships;
www.tvtsdating.com | www.trannyconnections.com | www.localshemalehookups.com
Social Networking Sites
Create your own social networking profiles! Well, why not? Social networking is a great form of self-promotion and if you have the right set up with the attitude you can gain some serious interest from the right T-Girls. It's a great way of meeting transgender friends and you can show your fun side and your true nature. Describe yourself as accurately as you can and don't be false. Make your profile page unique, catchy and interesting.
Social media can be very effective for meeting transgender people but, like most other things, you tend to get out of it what you put into it. If your social media page just says 'cute hot guy to meet tranny girl" you are not going to get many responses and you are very unlikely to meet a transgender friend from that. Photos are a must on profile pages also, and as with personal ads, don't include your real name, phone number, e-mail address or any other personally identifying information on your profile page. Once you feel comfortable you can exchange phone numbers and take it from there.
Here are some social networking sites where you may meet transgender members;
www.tgguide.com | www.facebook.com | www.tagged.com
---
Meet More Local Trans Friends!
Take the time to spoil yourself. You deserve a break from the everyday grind just as much as anyone else. Find some new friends, chat with new people and maybe find a love interest.
---
PRIVACY POLICY: We take your privacy seriously. MeetTransgender.com does not collect any personally identifiable information. This is a free site. We are an authorized affiliate of some sites that may appear on this site, however, you are never under obligation to make any purchase to access all the content on this site. Please contact us if you have any questions regarding this privacy policy.
---